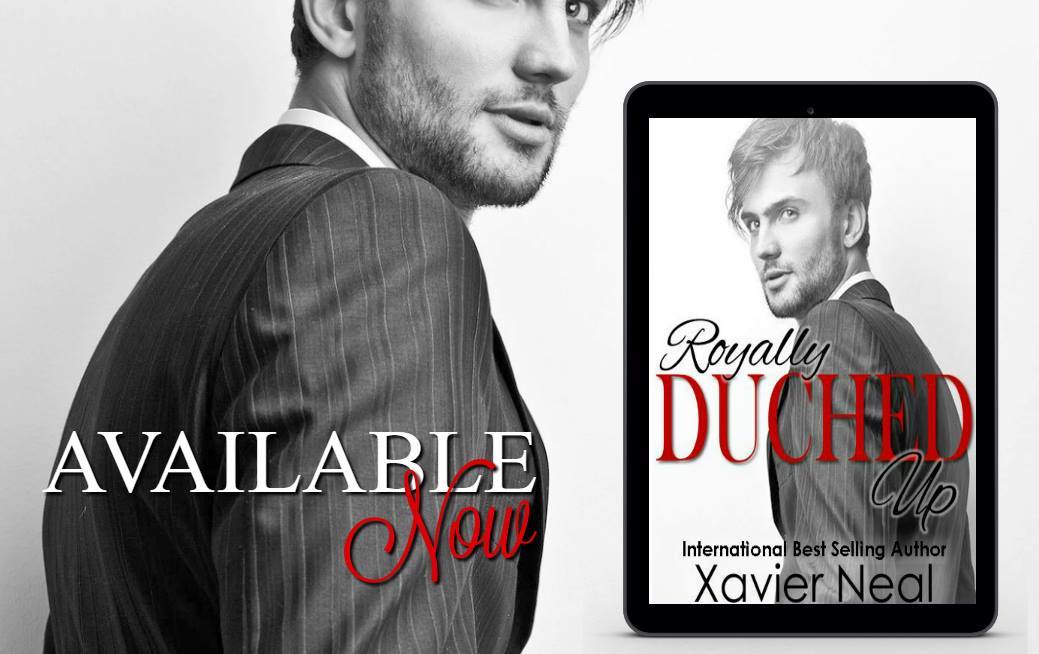 ★..★.. ROYAL ROM COM.★..★.
The One Nightstand Prince is about to fall…
Meet Prince Kellan Kenningston and the woman who considers him a royal pain in her side today for #FREE with Kindle Unlimited!
Congratulations to the amazing Xavier Neal on her new release, Royally Duched Up! To celebrate, she's put the first book in the series, Duched, on sale for only $0.99. So if you haven't started this series yet, now's your chance!
Duched (Only $0.99):
US: http://amzn.to/2skuujQ
UK: http://amzn.to/2qMeyF3
AU: http://www.amazon.com.au/dp/B01N1S4PYX
CA: http://www.amazon.ca/dp/B01N1S4PYX
Royally Duched:
US: http://amzn.to/2qMeK7f
UK: http://amzn.to/2rqAlDR
AU: http://www.amazon.com.au/dp/B06WRP3DW5
CA: http://www.amazon.ca/dp/B06WRP3DW5
Royally Duched Up:
US: http://amzn.to/2qHaxq2
UK: http://amzn.to/2qMr0EC
AU: http://www.amazon.com.au/dp/B0711M9MQB
CA: http://www.amazon.ca/dp/B0711M9MQB
*This trilogy is COMPLETE*
Gift Card Giveaway on her author page:
https://www.facebook.com/XavierNealAuthorPage/
For fun games and prizes join Xavier's reading group:
https://www.facebook.com/groups/1471618443081356/